this is the new journal of
acertainallure
(and all the other journals since 2002)
FRIENDS ONLY;

comment to be added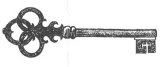 Hello! I'm Hanna. I am always looking for people to connect with, since I have so many fond memories of LJ & co :).
I am studying law at the moment. Aside from university, my life is about all the TV series I am watching, and other stuff like traveling and co.
If you feel the same, then feel free to add me! I'd like to get to know some people, with whom I hope to have a deeper understanding :)
About me.
Please read above link, when we have friended each other =].
What I am looking for:
* Some fandoms or/and interests we have in common
* around my age
* I don't want to be just another number in your userprofile. I want to be involved in your LJ, get to know you, and I expect the same from you.
* Respect, Tolerance, and Empathy in our posts :).
Please fill this form out, so I can get to know a bit about you :)
Current Mood:
busy